Working with the best to be the best
T-Tech have developed deep industry knowledge, insight, and sector-specific solutions to serve the accountancy sector. We have a proven track record of delivering innovative technology solutions, IT services for finance and IT support for accounting firms since 2010.
Our team have a comprehensive understanding of the accountancy industry, and the unique requirements of this specialist market.
We work closely with our clients to ensure that their practices are running at optimum levels. We use our deep knowledge of the common tools used across the industry to deliver premium IT support for accounting firms, whilst also respecting that each practice has its own unique ways of working and delivering to their clients.
Solutions that make a difference
T-Tech offers a fully end-to-end service. We not only act as your IT team, helping with day-to day-operations, support and assistance, but we also become your strategic partner, ensuring that your practice is future-proof, your IT team are adding value, and are making the most of the IT budget.
Having a partner that works in this manner means that you can leverage the benefits of an "in house" IT team whilst gaining a much wider knowledge base and avoiding the costly overheads of operating that team.
Through our IT support for accounting firms, T-Tech offers solutions for common accounting technology challenges, delivering effective practice management and allowing accountants to focus on the value-adding work.
Adding value with automation
We work closely with partners to deliver accounting IT services which help them drive their practices forward, transforming their firms by utilising the most innovative accounting technology on the market. We enhance our clients' efficiency, improve their knowledge of accountancy IT challenges, and encourage better decision making using concise reports.
A few common projects included in our IT services for finance are: automating LOE creation and digitising the on-boarding process, automating administrative tasks, making practice management software behave and deliver the value and insights it should, moving to best of breed systems and cloud technologies, and reviewing internal and external collaboration, to provide advice and guidance.
Development team of experts
We have an expert team of developers at T-Tech who work with our customers to integrate systems, automate processes, and to ensure that they get the best out of their software tools.
Our development team work with each customer on an individual basis, to create a tailor-made solution that suits their specific business requirements. We set out an integration plan regardless of the systems your firm is using, and optimise them to meet modern-day expectations.
Where appropriate we can advise on the optimal application stack.
Our approach to integration is applied following a structure to ensure that point-to-point connections don't spiral out of control across an organization. Dependencies are added on a strategic basis, resulting in a simple structure that is easy to maintain.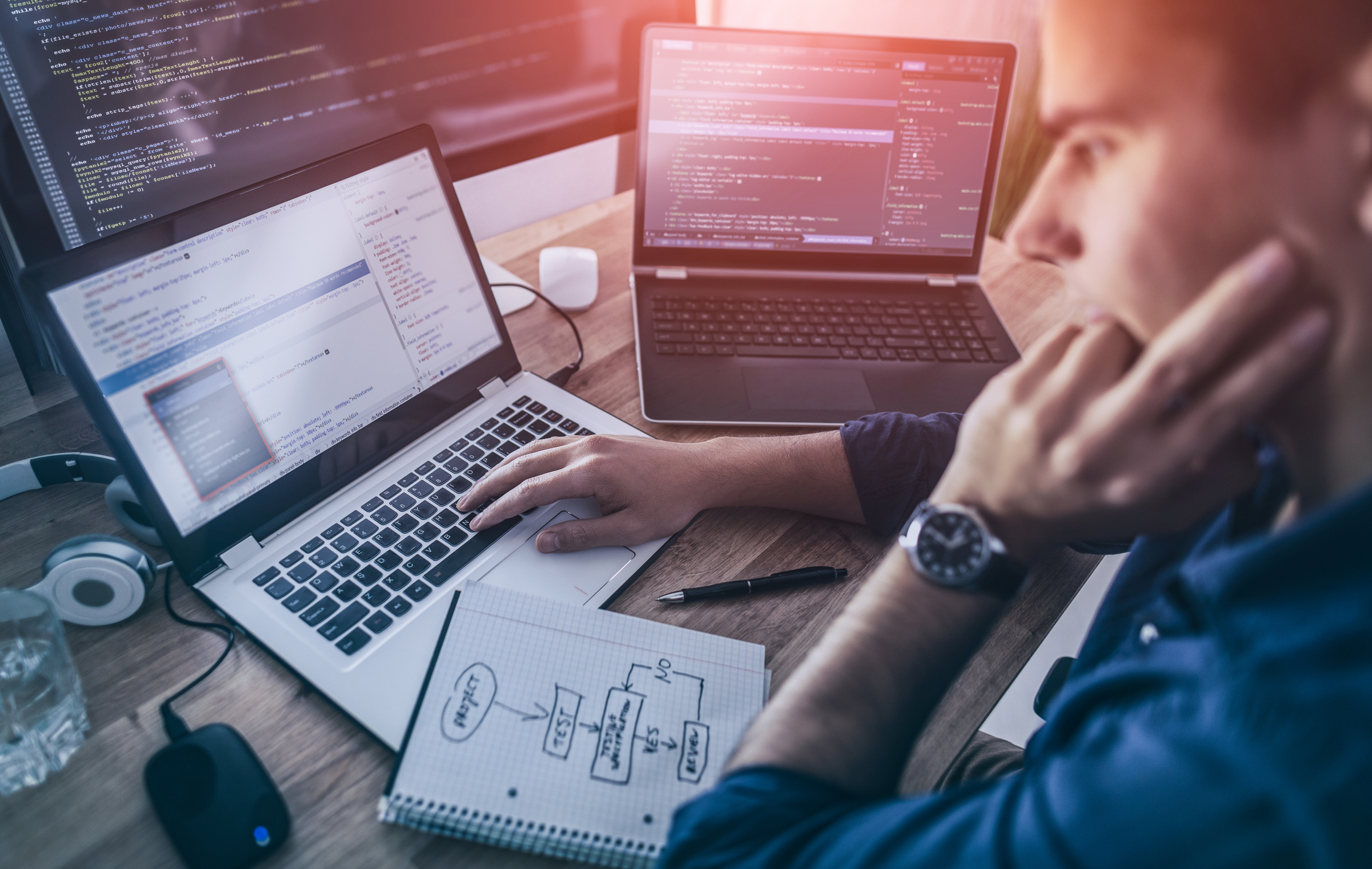 Our three most common types of project are:
Data integration:

Ensures that information in multiple systems is kept consistent (like client addresses).

Vendor independence:

Extracts business policies or rules from applications and implements them in a central system, so that even if one of the business applications is replaced with a different vendor's application, the business rules do not have to be re-implemented.

Common facade:

A front-end for a group of applications or single processes, providing a consistent access interface to these applications and shielding users from having to learn to use different software packages.