Discover our events
Whether we are hosting, sponsoring, exhibiting, or attending, you'll find us at an array of industry events across the year.
At T-Tech, we believe in actively engaging with the industry and staying at the forefront of the latest developments. Whether it's hosting, sponsoring, exhibiting, or simply attending, you'll find us actively participating in a diverse range of industry events throughout the year.
We understand the importance of networking, knowledge sharing, and fostering meaningful connections. That's why we make it a priority to be present at various events that bring together professionals and thought leaders from our field.
As hosts, we take pride in curating exceptional events that provide valuable insights, facilitate discussions, and promote collaboration among industry peers.
Balancing the Books with AI: A New Era for Accountants
13th December, 10:00 - 11:30, Teams
Embark on a journey of discovery, collaboration, and technological advancement that will reshape the way you approach change at your firm.
For accountants, AI has the potential to automate many routine tasks, such as data entry and categorization, which can free up time for accountants to focus on more value-added tasks.
What can practices do to lay the foundations to adopt the technology more fully in the future? Join our upcoming webinar to learn about the exciting world of AI.
What to expect:
How embracing AI can accelerate growth for accountants and findings from a recent in-depth market survey
Insights from Microsoft experts about getting ready for AI and Copilot
Introduction to Practice Gateway and its latest AI-infused features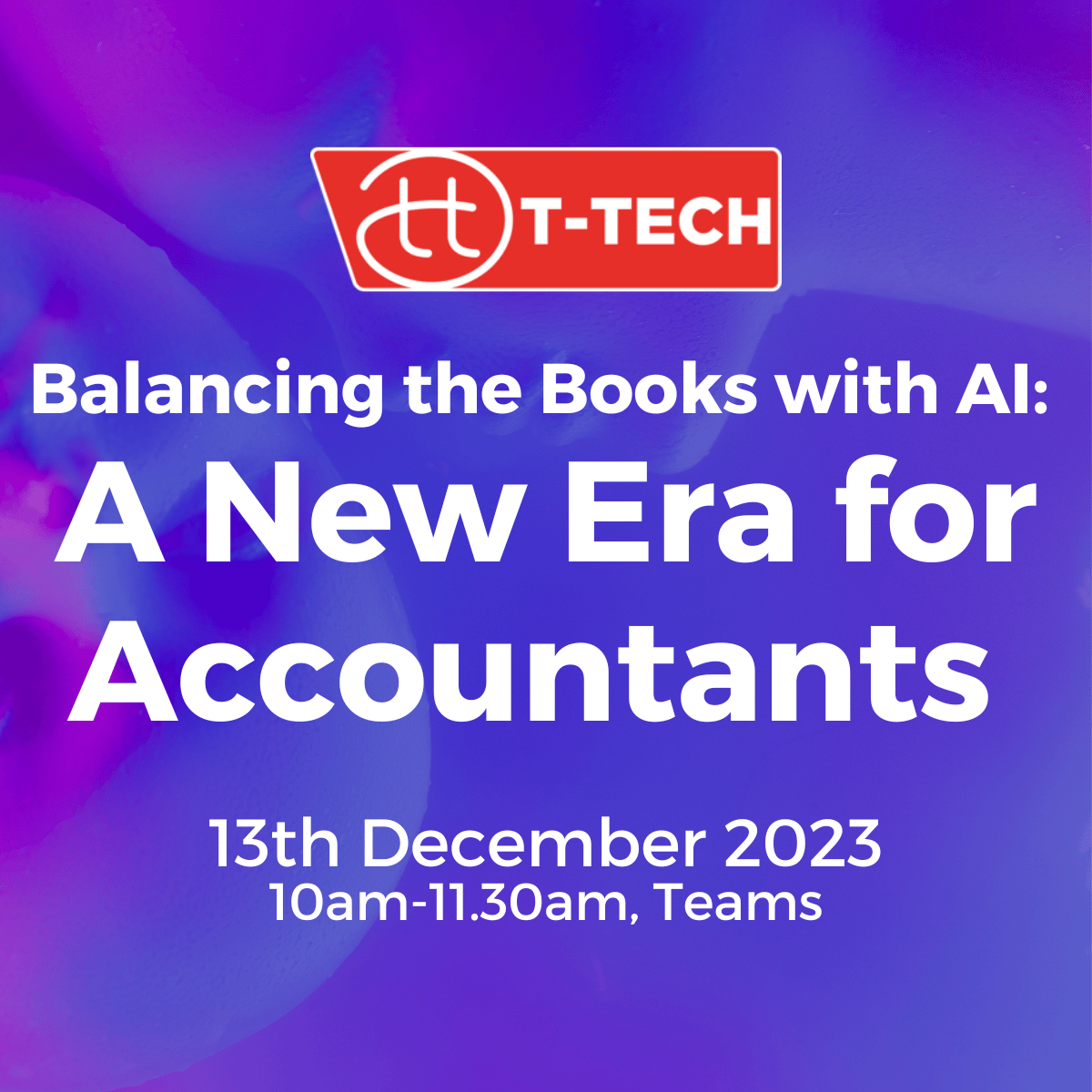 Annual & Emerging Leaders Conference
Hosted by DFK International/EMEA
5th to 9th February 2024, Movenpick Hotel Amsterdam
What to expect:
This Conference will offer members the chance to network and learn while spending time in one of Europe's most exciting cities. The conference is comprised of two parts...
Annual EMEA Conference
Emerging Leaders Conference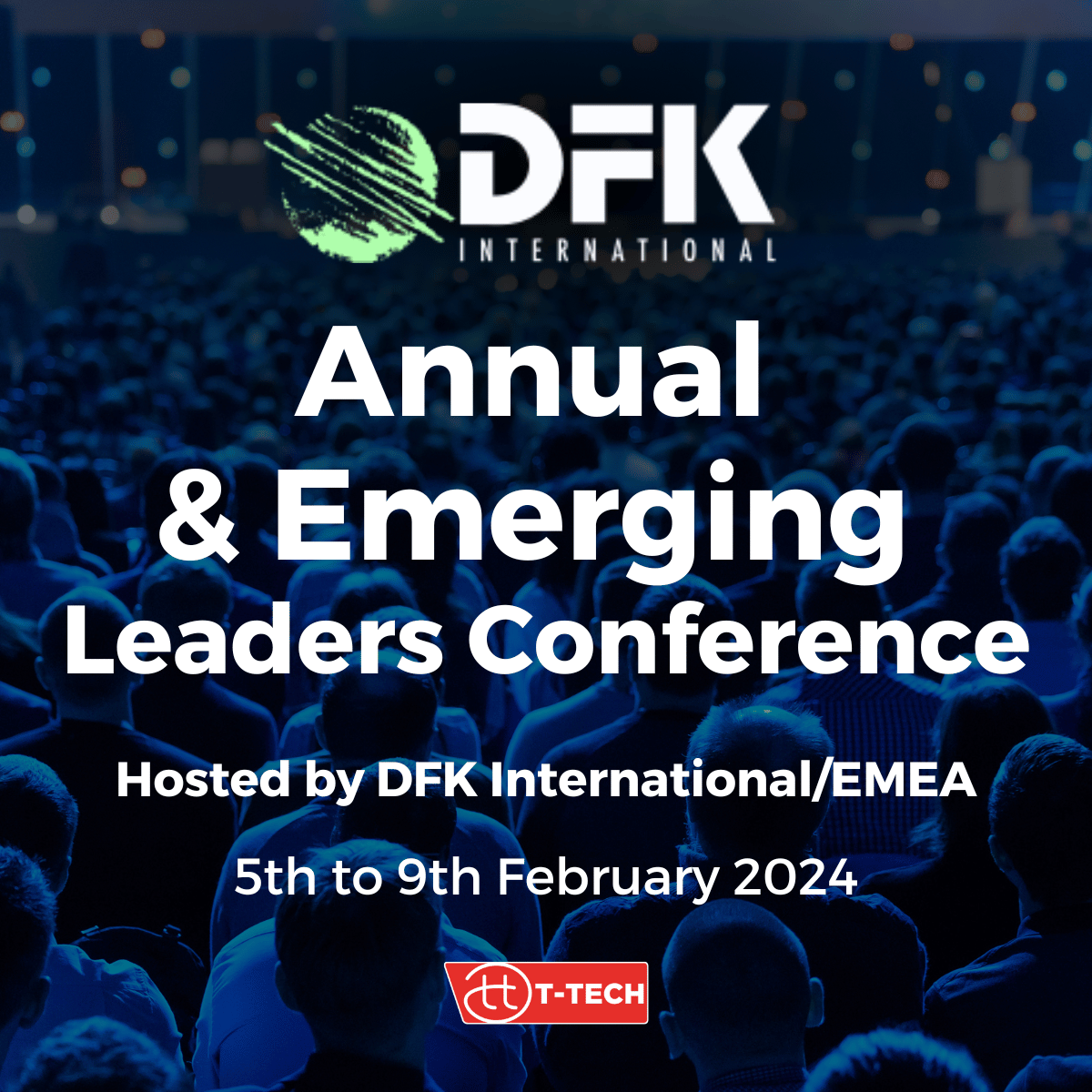 Alternative Events
The Accountancy Management Summit
4th & 5th March 2024, Bedfordshire
Are you a managing partner, MD, or CEO of an accountancy practice? Join T-Tech at The Alternative Accountancy Management Summit.
This is researched and designed for and by firm leaders - with a focus on helping you develop and activate purpose within your firm, grow your leadership skills, and attract/retain talent.
This isn't a trade show, this is a festival of networking for those in accounting and firms who offer services and solutions to them.
The Accountancy Strategic IT Conference
5th & 6th March 2024, Bedfordshire
Are you a CIO, IT director, or IT manager within your accountancy practice? Join T-Tech at the seventh year of The Alternative Accountancy Strategic IT Conference in 2024.
This isn't a trade show, this is a festival of networking for IT directors, CIO's and CTO's in accountancy.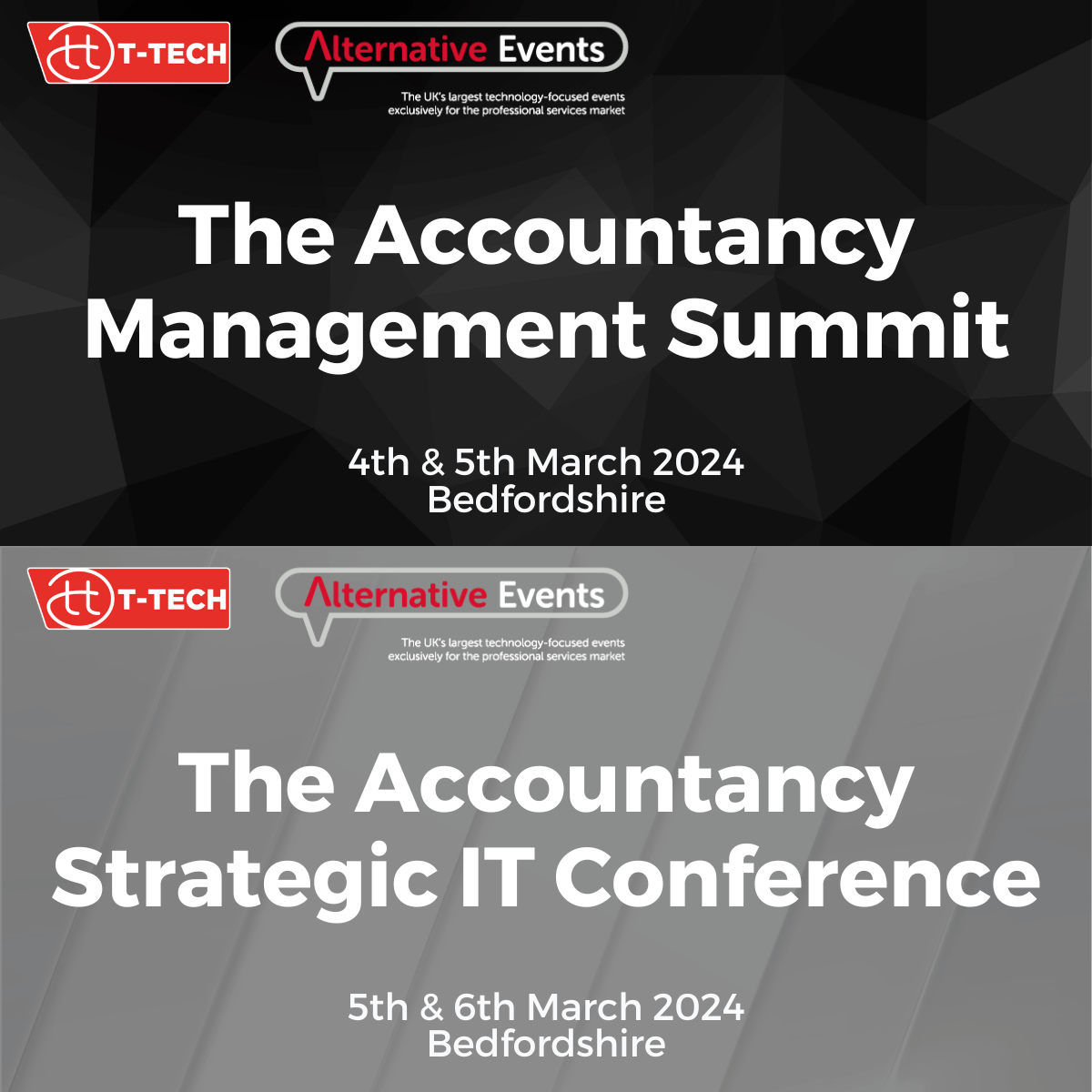 Digital Accountancy Show
Your front row seat to the future of accounting & finance
16th & 17th April 2024, Evolution London
From global leaders to new challengers and from tech giants to fearless startups, Digital Accountancy Show is the place to be seen, be heard, and drive the future of the profession.
What to expect:
Discover new apps & tech: Meet with the latest innovators in digital accounting technology and reconnect with existing providers to learn about their latest updates

Collaborate with your peers: Learn from other accountants & bookkeepers about their digital journeys and what's worked for them
Industry-leading insights: Leave inspired with practical insights you can take back to your firm from experts in their field
Improve efficiencies: Combine the latest apps with relevant insights to help improve efficiencies for both you and your clients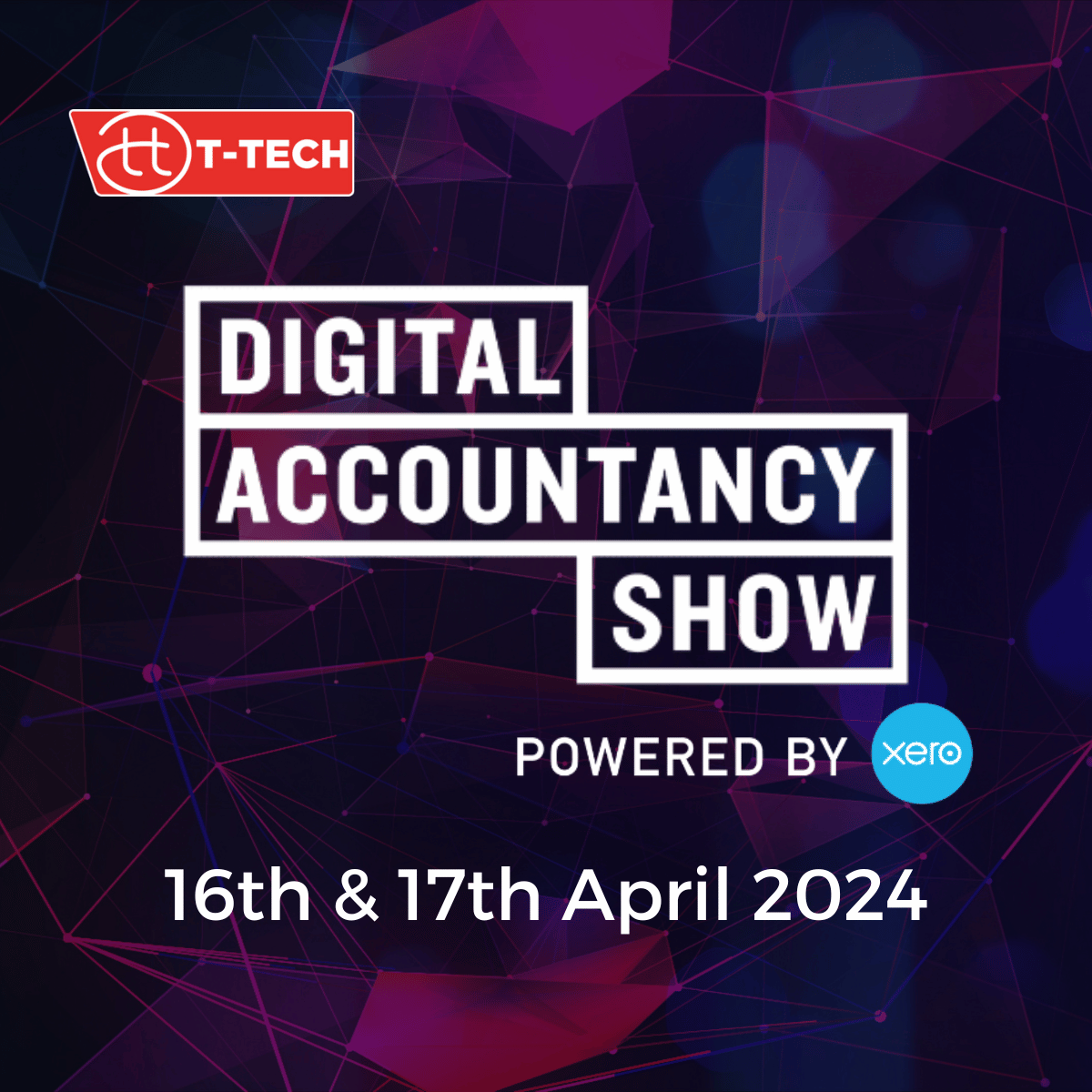 Accountex
Take your place at the forefront of accountancy & finance
15th & 16th May 2024, ExCeL London
What to expect:
You can see software demos from major fintech brands and cutting-edge start ups. The brightest minds in the business will show you how to navigate challenges and where to find opportunities for growth. You will walk away with new ideas and feeling confident about the future.
Futureproof your business
Enhance your knowledge
Interact with and learn from your peers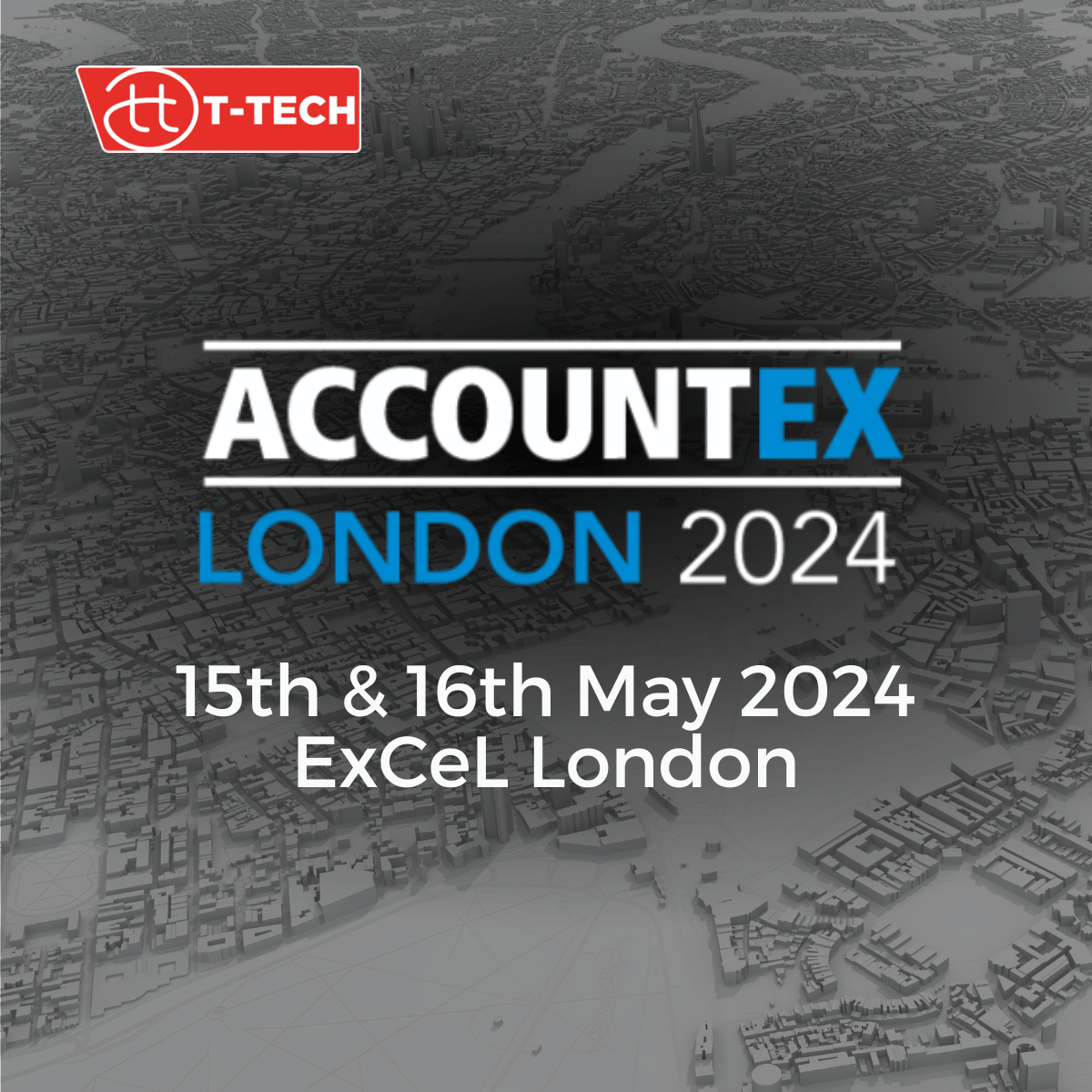 International Accounting Forum
The meeting place for learning, collaboration, and strategies for growth and acceleration in the accounting sector.
26th June 2024, London
The prestigious event will bring together accounting firms along with regulators and industry bodies, consultancies and advisors, law firms, and technology providers to discuss the key themes impacting the sector and the opportunities for growth that they represent.
What to expect:
The daytime conference: Attendees can expect an engaging daytime conference led by an impressive speaking faculty, offering the latest case studies and strategies for companies to stay ahead of the competition and achieve profitability.


The evening awards: Attendees can expect to conclude the day by celebrating excellence in accounting and will draw attention to the achievements of the past twelve months from both accounting firms, associations, networks and technology providers.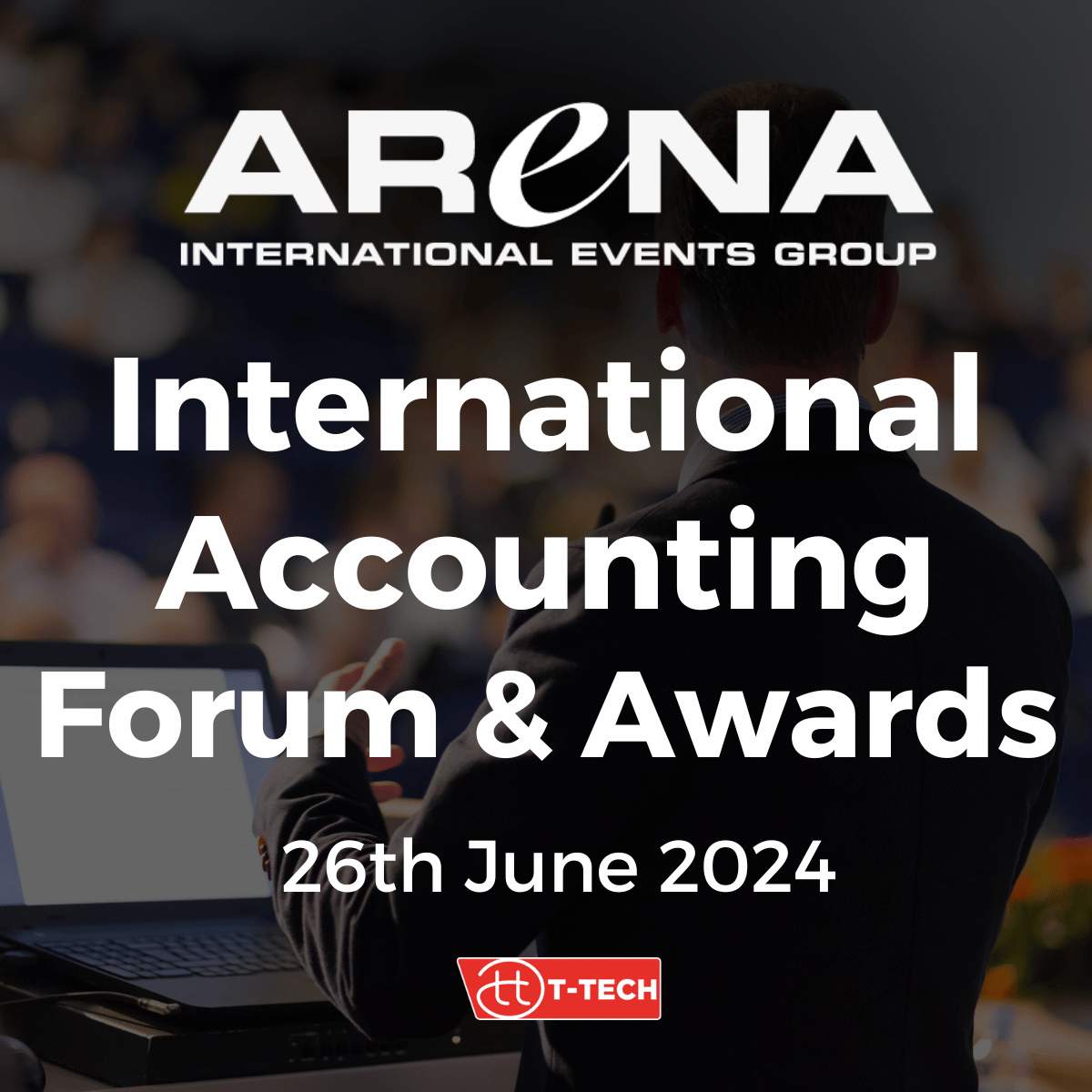 Be sure to check this page regularly for updates on upcoming events. We look forward to connecting with you and sharing insights, ideas, and experiences at the industry events we are a part of throughout the year.